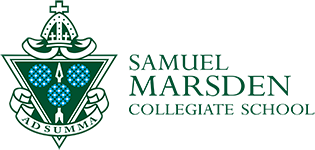 Performing Arts Noticeboard
Welcome to the Performing Arts Noticeboard
Here you can find everything you need to know about the performing arts at Marsden.

Sarah Wilson, Director of Performing Arts
Contact me if you have any queries or interesting performing arts stories to share.
sarah.wilson@marsden.school.nz
04 476 8707 ext 844
Performing Arts Awards
Sunday, November 5
Our Awards Evening recognises the achievements of our students.
Information on the awards can be found
here.
...
Performing Arts Handbook
Wednesday, November 2
Student Success
Tuesday, November 1
Our students do amazing things - see below for details! If you have a story to share, please email sarah.wilson@marsden.school.nz

Well done to:...
Competitions to enter
Monday, October 31
Every year the Sheilah Winn Shakespeare Festival includes a range of competitions, sich as video card and poster making, costume design, music composition...
Registration for Performing Arts Activities
Monday, October 31
Year 7 and 8 debating: Register
here
to learn some debating skills and do some in-school debates.
...
2023 School Production
Sunday, October 30
Congratulations to everyone involved in BROADERWAY - what a fantastic show!
Upcoming Events
Sunday, October 30
Carol Service: Monday 4 December

Prizegiving: Wednesday 6 December (11-13) and Thursday 7 December (7-10)


Private Music Tuition
Saturday, October 29
Speech and Drama
Friday, October 28
Jennifer Evans Dance Academy
Wednesday, October 26
Learn to Dance – The Jennifer Evans Dance Academy is located in the Rua Chandler Studio at Marsden. Check out her
website
...
Inspirational Alumni in the Arts
Sunday, October 23
Technical Production
Wednesday, November 2
School Production
Thursday, October 20
Every alternate year, Marsden stages a junior or senior musical production. We encourage our girls to join the School Production. Performing as a team...
Miranda Harcourt's Acting Tips
Tuesday, October 11
Old Girl Miranda Harcourt is a world renowned acting coach and here are some tips she has shared on developing your own acting skills.

Number 1:...
Learn an Accent
Monday, October 10
Sarah Valentine is an amazing accent coach based in Auckland. Her online courses are lots of fun and it's a great skill to have if you love acting, or...
Rātā Studios
Saturday, October 8
Click
here
for lots of great performing arts opportunities at Rātā Studios
New Zealand Drama School
Saturday, September 10
Toi Whakaari offers courses in the following areas

Acting
Performing Arts Management
Bachelor of Design - Stage and Screen
NZ Diploma in...
New Zealand School of Music
Thursday, September 1
Click
here
to learn more about studying at the New Zealand School of Music.
New Zealand School of Dance
Thursday, September 1
Click
here
for information about the New Zealand School of Dance
View all as list