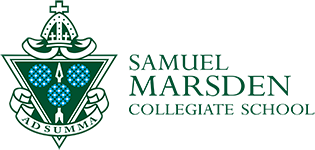 Leavers' Ball
Marsden Leavers' Ball is a special celebration for our
Year 13 Leavers, their families & friends.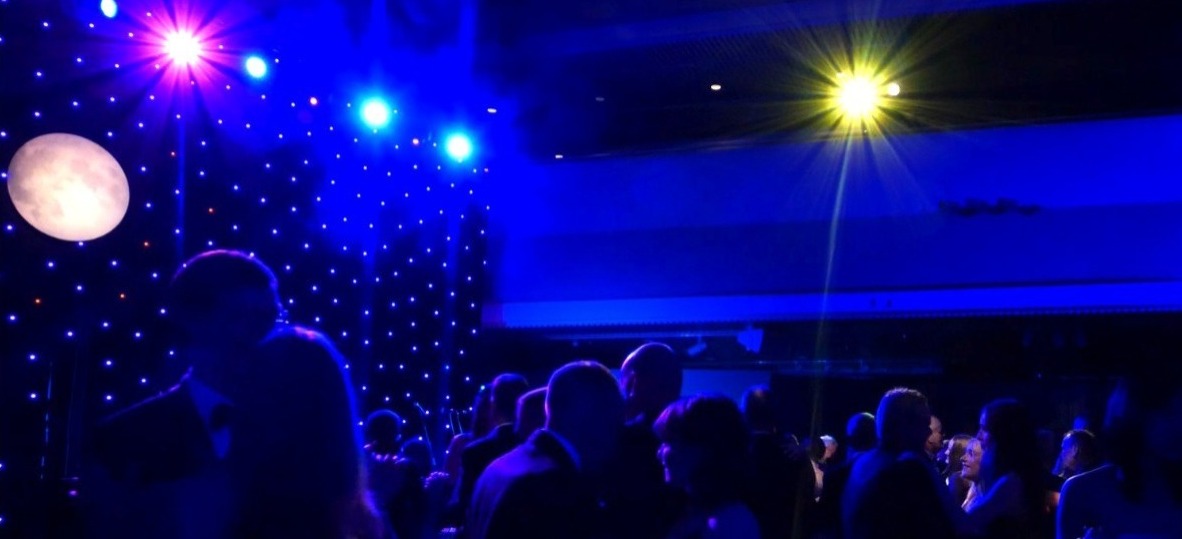 Don your ball gowns and tuxedos,
put on your dancing shoes and join us at the
Marsden Leavers' Ball.
This very special event celebrates our lovely Year 13s leaving their school years behind
and taking their next steps into the world.
Saturday
9 Dec 2023
Venue
Te Papa
Time
6:30pm to midnight
Dress Code
Black Tie
Throughout the year, each Year 13 family pre-purchases 4 Ball tickets as part of the Year 13 levy. Extra tickets may be purchased and in the middle of the year families will be sent ticket order forms with details of how and when extra tickets may be purchased.
There are 2 types of tickets - the Ball ticket, the Cocktail/Viewing ticket.
The Ball ticket ($250) includes pre-dinner drinks and canapés, viewing of the presentation of the Leavers to the Bishop of Wellington (or proxy), a seated dinner and live music. NB: Drinks during or after the dinner are not included in the ticket price, but can be purchased at the EFTPOS bar. Tickets are available to the leavers, their partners, whānau and family friends. Maximum 10 people at a table. The only students who may attend the Ball are the current Year 13 leavers: other students or younger siblings may attend the cocktail function and the viewing (see below).

2. Cocktail Party/Viewing Ticket ($75)
The Cocktail party/Viewing ticket ($75) is for other whānau and friends who are not attending the full event. The cocktail party precedes the seated dinner (ball ticket required). The cocktail ticket includes pre-dinner drinks and canapés, plus access to a reserved seating area at the venue to view the formal presentation of Leavers to the Bishop (or proxy) and pre-dinner formal dances. Tickets are $75 per person.

Q: What happens if I don't buy my ball tickets before the cut-off date ?
A: In addition to the four tickets per family, additional ball tickets (subject to availability) can be purchased and, for catering and planning purposes, there will be a cut-off date. As we can't guarantee extra tickets it's a good idea to get in early if at all possible. Please let us know if you have any questions.
Q: What if I would like to buy extra tickets after I have made my order?
A: We will do our best to help subject to availability as we may need to alter seating arrangements.
Q: We have six guests in our group. Will we have to share a table?
A: Table numbers are limited by the size of the venue, so it's possible that tables with fewer than eight guests will need to share with another family group. A maximum of 10 guests can be seated at a table. If there is a particular family you would like to share a table with, please write that family's name on the ticket order form.
Q: There are only three guests in our group and my daughter is keen to join with a friend at her family's table. How do we arrange this?
A: Please write the name of the family you wish to share with on your ticket order form.
Q: I have elderly relatives who would love to attend the ball but may not be able to stay for the whole evening. What are my options?
A: Cocktail/Viewing tickets are for guests who are not able or do not wish to attend the whole event. A Cocktail/Viewing ticket includes pre-dinner alcoholic and non alcoholic drinks and canapés, plus reserved seating at the venue to view the formal presentation of Leavers to the Bishop (or proxy) and the formal dances. Suggested arrival and conclusion times will be given. Access to the venue is flat, there is a lift, and disabled toilets are available. Some seating at the cocktail function is available.
Q: My youngest daughter is a Marsden student in Year 10. Can she attend the ball with our family too?
A: No. Younger Marsden students are not permitted to attend the Ball as the event is traditionally a special event for Year 13 students only. However, their younger sibling is very welcome to attend the Cocktail/Viewing function to view the presentation of the Leavers to the Bishop (or proxy) and the formal dances. Marsden Old Girls can attend both the Cocktail function and the full ball.
Q: Can my daughter bring a friend to the Ball who was previously in the same year group at Marsden but didn't continue through to Year 13?
A: Yes. Friends who have previously left Marsden from the same year group (eg left at end of Year 12) are very welcome to attend the Ball as guests. However, they will not be able to take part in the Presentation or other formalities such as the Leavers' group photo.

Q: Are there any practices for the formal dances?
A: Yes. Dance lessons for Year 13 Leavers (and partners and family representatives, where appropriate) are scheduled in November and early December. Your leaver will receive advance notice and you will also be notified through the weekly senior school e-newsletter.
Q: How will my daughter know where to go and when on the night?
A: Year 13 families will receive a detailed programme and information about the format of the evening ahead of the ball. The leaving students will also attend a Leavers' presentation rehearsal prior to the ball night. On the night, a well-drilled team of helpers will ensure everyone knows where they need to be and when.
Q: Will there be a photographer at the ball?
A: Yes. A photographer will be taking both formal and informal photographs of Leavers and their guests throughout the evening, beginning with the Cocktail function. These photographs will be available for discretionary purchase after the event.
Q: What does formal dress mean?
A: Leavers wear ball gowns, or formal dress, such as a full length jumpsuit, but no black. For men, it is black tie (dinner suits) and for women, evening or cocktail dress of any colour should be worn.
Q: My nephew doesn't own a dinner suit and wants to wear his best black suit instead. Will this be okay?
A: The dress code for men is 'black tie', which means most male guests at the ball will be wearing a dinner suit, formal shirt and bow tie. Some men may hire dinner suits. Other formal attire, such as a dark suit, white shirt and bow tie is acceptable. Formal cultural dress is also welcome, as is formal military/services attire if appropriate.
Q: Why do we have to nominate a 'family representative'? What does the family representative do?
A: The family representatives play an important role following the Leavers' formal presentation to the Bishop (or proxy). As each student leaves the stage, they are met by their family representative. Due to health and safety requirements of the venue, only one family representative is permitted. This can be the father, mother, brother, uncle or family friend, etc. Once all the Year 13s have been presented, they take the dance floor with their family representative/s for the Leavers' Waltz.
Q: What are the contract conditions on attendees at the venue?
A: They are standard conditions relating to alcohol consumption and to standard of behaviour. By purchasing tickets to the Ball you agree to the venue's contract conditions, summarised below.
Alcohol: The Sale and Supply of Alcohol Act requires that alcohol can only be served to those over 18 years. Alcohol can only be supplied to minors (those under 18) by their own parents or legal guardian. This means staff will not be able to serve anyone under the age of 18. However, if you wish to offer alcohol to your leaver, you will be able to do so at your table. If you wish to offer alcohol to their partner you will be able to do so at your table if you have the written consent of the partner's parents or legal guardian.
The venue requires photo ID for all young people attending the ball without their own parents or legal guardians. Please ensure all young guests at your table bring photo ID if they wish to drink alcohol. Acceptable forms of ID are a passport, New Zealand Driver's Licence or HANZ 18+ Card.
Behaviour: The venue may require anyone to leave if they consider them to be intoxicated, under the influence of drugs, or acting in a manner that adversely affects the enjoyment of others, causing or likely to cause damage, or causing a disturbance of the peace or being a nuisance. We're working hard to create a fabulous, memorable night for our Leavers, whānau and friends.