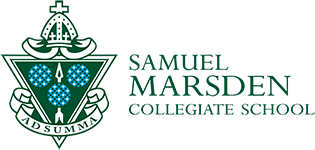 Catherine McGrath – Inducted 2022
Marsden Years: 1984 - 1988 (Year 9-Year 13)
This award recognises Catherine McGrath's contribution and leadership in banking and financial management at an international level.
Leaving Marsden as a boarder and Head of Clere House in 1988, Catherine completed her Bachelor of Law and Bachelor of Commerce in Accounting and Business Administration at Canterbury University. She was admitted to the bar in 1994. She then began her career in banking.
This career has taken Catherine from New Zealand to England, where most recently she experienced the struggles of Covid-19 affecting the banking world as much as communities and individuals. COVID brought her home to family, an important part of her life, and then to be CEO of Westpac New Zealand. She has worked in a wide variety of banks in a wide variety of roles giving her experience in markets, products, financial analytics, the rise of digitalization but most of all the needs of customers.
All through her banking career Catherine has been a "team player". Listening, coaching and learning from all members of her team – the older experienced bankers as well as the young digitally responsive experts. To her they all play a part and have something to offer, and it is a "two-way process", with feedback being important.
Catherine takes the responsibility for her bank and her customers seriously, but is also aware of the impact banks can have to bring about social change, especially in the areas of the environment, global warming and diversity – all areas of personal interest.
Women currently lead five of New Zealand's retail banks. When asked in a recent interview about this Catherine wondered "if the success of women, is to do with the nature of the industry,…..Banking at its best is helping people achieve all those things they want to achieve, because financing and funding and payments are what makes the world go round"

[1]

.