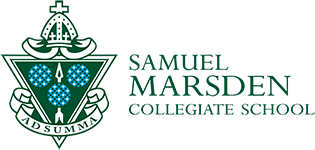 Sian Ruck – inducted 2021
Marsden Years: 1997-2001 (Years 9–Year 13)
This award recognises Sian Ruck's contribution to cricket and to the development of the game especially with young women and girls.
When she left school Sian was already playing cricket at a high level. She had been in the first XI cricket team since Year 10 and was also Head of Waterpolo.
Cricket can take you all over the world and this has been the story of Sian's life. On leaving school she played up through the grades while completing her degree in Media Studies and Psychology. In 2006 she was selected to join the national women's cricket side, the White Ferns, and played for them until the 2013/14 season. She has played all forms of cricket including four World Cups – one day internationals, twenty20 internationals and first-class cricket games. Not only has she played for New Zealand but also in Australian and English teams and coached in the Netherlands and Japan.
In 2013 she was one of the first four women cricket players to be awarded a players' contract by the New Zealand Cricket Player's Association. This contract included a commitment to support and develop women's cricket within both clubs and schools. Sian has been back to Marsden to mentor the game.
Life after cricket has always been an interest for Sian, and after the 2014 season she joined a Melbourne media agency using her cricket experience as well as her tertiary qualifications but cricket was, and still is in the background. More recently has joined the police and earlier this year was playing for Manawatu Cricket Association. In March she was awarded her international cap.

Photo credit: ICC-Solaris 2013