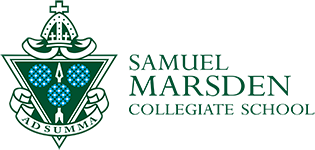 Current Artist in Residence
Marsden Artist in Residence


Samuel Marsden Collegiate School established an Artist in Residence Programme in 1999. The purpose of the residency is to have Visual Art students gain experience of the working process of practising artists, through working alongside them for a period of time.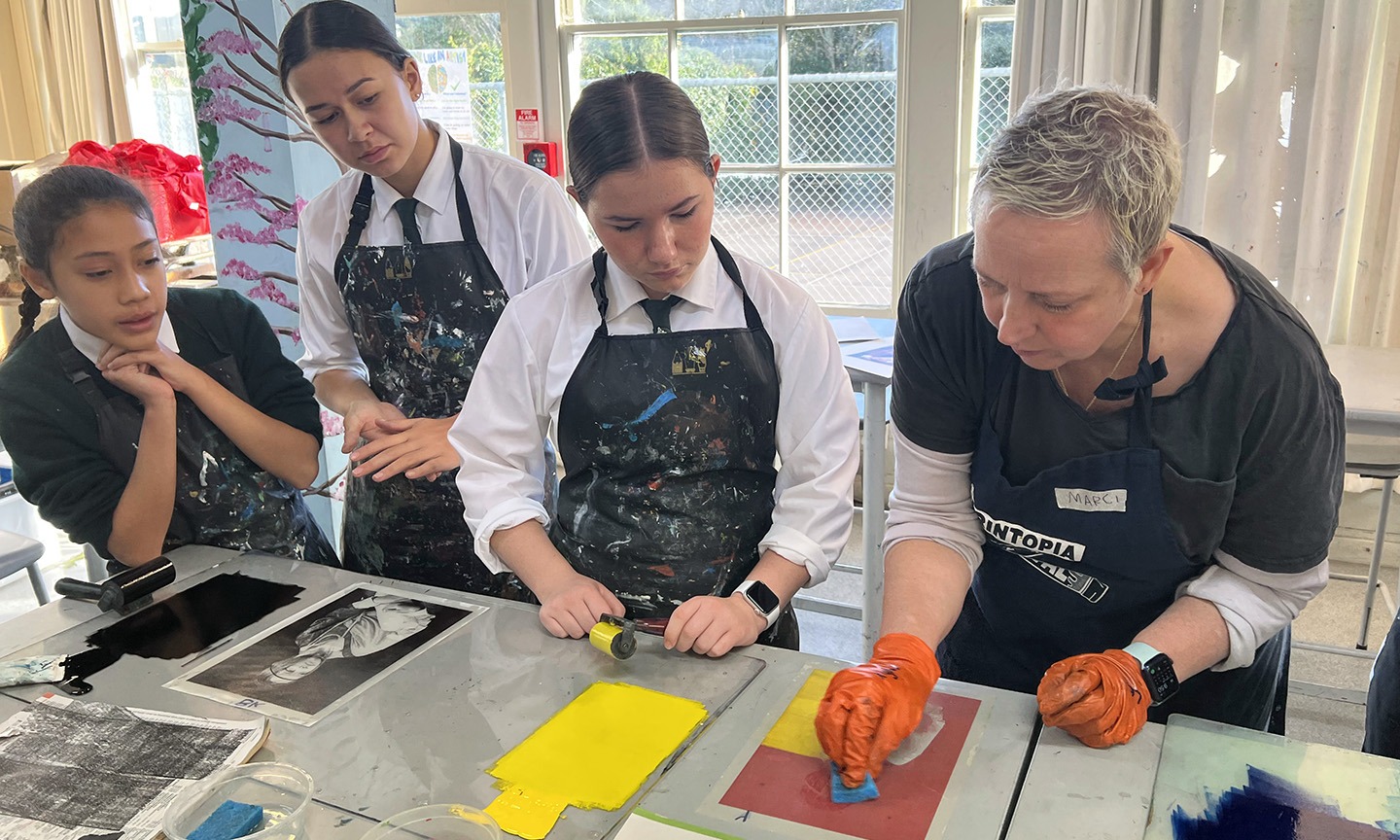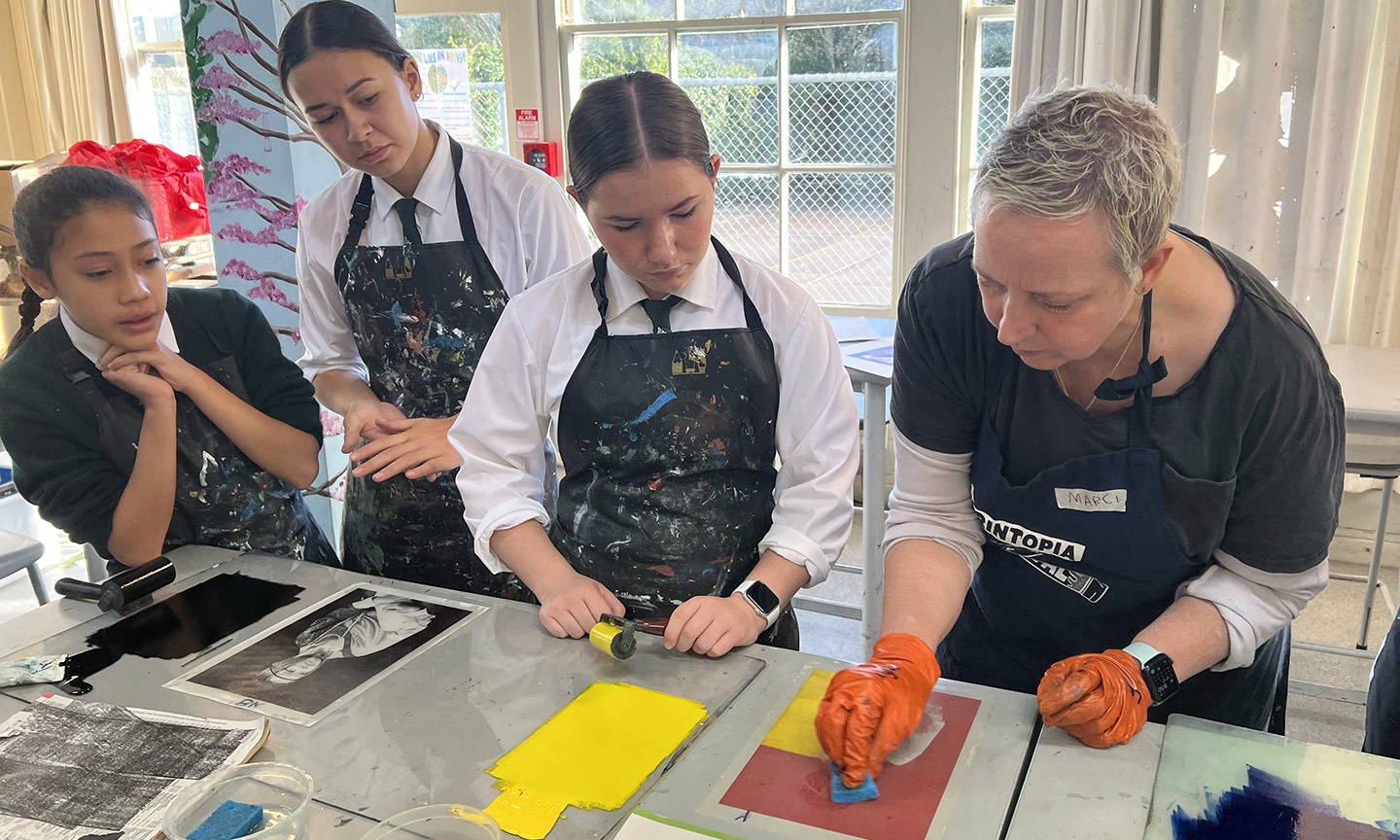 Marsden's 2023 Artist in Residence Marci Tackett, a multi-disciplinary artist and printmaker
Applications are invited from artists working in or across Painting, Printmaking, Sculpture, Photography or Design. It is expected the person taking up the residency will be a practising artist who is emerging or established within New Zealand or Australia.
Marsden offers for the duration of the residency, a stipend, studio work space and contact with students both through classroom workshops and critiques, all of which will be negotiated with the successful applicant. The length of the residency is five weeks. In 2024, it is anticipated that the residency will run in the first half of the year. Specific dates may be negotiated. At the completion of the residency, an exhibition of work created will be held at a Wellington gallery.
Applications should be made in writing together with a CV and exhibition record to employment@marsden.school.nz or in writing to:
The Principal
Samuel Marsden Collegiate School
Private Bag 17000
Karori
Wellington 6147
Applications close on Monday 9 October 2023.
Further information and enquiries can also be made to the Head of Visual Arts, Kathryn Cotter, email kathryn.cotter@marsden.school.nz; (04) 476 8707 ext 892.

Through programmes such as the Marsden Artist in Residence and other creative initiatives in the school, Marsden seeks to inspire young learners to aspire to be creative thinkers who can think outside the norm, visualise new solutions, and make a difference in the world of tomorrow. Our Head of Visual Arts, Kathryn Cotter says,
We are so lucky to have the Artist in Residence programme which brings high calibre visual artists to the school to engage with our students to explore new approaches, media and techniques. The opportunity for akonga to work alongside practicing artists, asking questions, discussing ideas and developing their skills is invaluable and it brings a real energy to the Art House. Another bonus is being able to observe the artist's creative process as they develop a series of their own artworks for exhibition, from concept right through to the finished work, and this is really useful especially for those in our senior classes. I love seeing students pop in to see what's new, to ask for advice or just have a quick chat with the resident artist about artmaking and careers in the visual arts. It is always a very exciting time for all of us in the Art House.